Green Apple CBD Gummies
---
Start your journey to a healthier and more balanced lifestyle with our new green apple-flavored CBD gummies. Each of these delicious gummies is formulated with premium, high-quality CBD and a sweet-tart apple flavor you are guaranteed to love. With 30mg of CBD per serving, our green apple CBD gummies are the easiest, tastiest way to enjoy all the benefits of pure hemp-derived CBD.
Description
DISCOVER OUR NEW CBD GREEN APPLE GUMMIES
In addition to being made with the purest CBD extracts, our green apple hemp gummies are all-organic and contain no THC. They are 100% non-GMO and vegan so that everyone can enjoy them regardless of diet or lifestyle.
Each Bag of our Green Apple CBD Gummies comes with a 30-day supply.
BENEFITS OF GREEN APPLE HEMP GUMMIES
Our Green Apple CBD gummies are formulated with the purest hemp-derived CBD oil, as well as other premium ingredients, like organic fruit flavors and essential vitamins, to provide complete support. With daily use, our green apple hemp gummies may deliver a wide range of benefits, including: Overall feelings of relaxation and calmness Enhanced mental clarity and focus Support for tired muscles and joints Reduced discomfort and fatigue Reduced levels of everyday stress
WHY CHOOSE PURE RELIEF GREEN APPLE CBD GUMMIES?
All Pure Relief gummy products, including the new Green Apple-Flavored hemp gummies, are formulated with the finest ingredients, including CBD oil extracted from hemp plants organically grown on American farms. Additionally, all our CBD gummies go through a rigorous testing process at third-party labs. These tests ensure that our gummy products meet the highest safety, quality, and potency standards.
Ingredients
HEMP-DERIVED CBD
Our natural CBD is obtained from the finest hemp grown on American farms. The CBD oil in our gummies delivers all the benefits of hemp-derived CBD and contains no THC.
ORGANIC FRUIT AND VEGETABLE EXTRACTS
Our hemp green apple gummies contain organic extracts from green apple and other fruits to boost our gummies' nutritional profile while contributing to their authentic apple taste.
THIS STATEMENT HAS NOT BEEN EVALUATED BY THE FOOD AND DRUG ADMINISTRATION. THIS PRODUCT IS NOT INTENDED TO DIAGNOSE, TREAT, CURE, OR PREVENT ANY DISEASE.
WARNING: May cause drowsiness. Not recommended if pregnant or breastfeeding. Ask a healthcare professional before use. Keep out of reach of children.
How to Use
GREEN APPLE CBD GUMMIES
Take one gummy orally. Wait up to an hour and increase dosage as necessary to reach the desired effects. Use daily. Individual results may vary. Store in a cool place out of sunlight and extreme temperatures.
Customer Reviews
12/04/2021
Kim

United States
Great afternoon supplement
I've been taking the Gummy Bears product in the morning and evening (the nighttime gummies), and recently added the Green Apple Gummies to my afternoon regimen. I find them helpful. Overall, I feel more relaxed and calm and have been getting better quality sleep for the past month that I've been using them. Definitely recommend as an addition to an existing self-care routine.
11/03/2021
CLAIRE S.

United States
Green apple
Too sticky, too sugary
11/02/2021
Azalia M.

United States
Good product
Helped dispell the discomfort.
11/02/2021
Shirl C.

United States
Good but like other flavors better
This product works well for stress and well being, however I like the peach and strawberry flavors better.
10/21/2021
Earle S.

United States
Green Apple Gummies
Awful taste. NOTHING like the test of a green apple. Tried one each day for a few days and then threw the rest of the bag away. If you like green apples, DO NOT buy this product. Buy ANY other flavor of gummy instead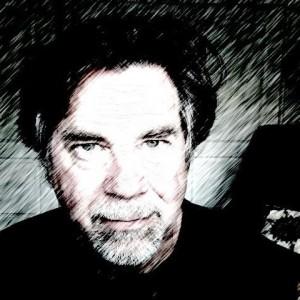 DC
10/13/2021
Dennis C.

United States
Real deal
Pure provides the best value at the best price
09/17/2021
Earle S.

US
Tastes nothing like a green apple. Not as effective as Gummie Bears
Not Great. Will not be re purchasing this item
09/16/2021
Amanda C.

US
Apple gummies
I really love all products that I have purchased through your relief. They do more for me than medication never has.
09/07/2021
Alexandra T.

US
Flavor is okay
The effectiveness of the gummies hasn't changed. I use cbd for pain relief and sleep. I'm giving these 3 stars because the flavor isn't apple. Not sure what it is. They aren't gross but they're not awesome, that's just my opinion.