Description
Delta-8 has gained popularity in recent times, so we understand if you have some questions. So, what is it exactly?
Delta-8 is a natural cannabinoid found in hemp. It is closely related to CBD, though its calming effects are significantly stronger than most CBD products available today. For that reason, many consider Delta-8 to be the middle ground between CBD and THC. Our Delta-8 edibles are a great way to disconnect and wind down after a long day. They can also be enjoyed with friends to simply relax and unwind.
LAB SHEETS
Ingredients
(Serving Size: 1 Gummy)
Sugar, Corn Syrup, Pectin, Sunflower Oil, Water, Flavoring, Sodium Citrate, Sodium Acid Sulfate, Citric Acid, Natural and Artificial Food Coloring, 25mg Delta 8 THC, and Plant-derived Terpenes.
How to Use
Take one gummy orally. Wait up to an hour and increase dosage as necessary to reach desired effects. Use daily. Individual results may vary. Store in a cool place out of sunlight and extreme temperatures.
Caution: Do not exceed suggested use. Delta-8 interacts with the Endocannabinoid System and will trigger a positive reading on drug tests. These products are not intended for pregnant or lactating mothers. Individuals taking medications should consult with a health practitioner before use. If you experience any adverse symptoms after use, please discontinue and consult your doctor.
Customer Reviews
Write a Review
Ask a Question
Filter Reviews:
pain
gummies
people
thc edibles
times
break
reorder
bundle
chance
search
Best on the Market!
Excellent from Day 1!
01/24/2022
Susie V.

United States
Relax
I was skeptical at first. But now I've reordered 3 times! Great taste. Powerful enough to just enjoy the evening:)
01/23/2022
Shelley

United States
Awesome Relief
These are awesome both for pain and calm faster sleep. I have tried several CBD companies and this product outshines ALL others I have tried. You do have to figure out what dose works best for your individual needs. Living with chronic pain and insomnia these are truly "Pure Relief". Military discount is soo extremely helpful financially. As well, their orders ship very quickly considering the shipping delays that are so common these days.
01/22/2022
Erik T.

United States
A nice find
I had a brand it was using that I loved, but they changed their recipe so I figured I'd try something new and here I am. I bought these and have taken them a few times. They work ok, not as great as my original product, but better than their new recipe. Makes sleeping great, and just relaxes you enough when the work day has your heads spinning. The flavor is good, and even better than the other product I bought which is a great plus. I dinged it one star as it has double the delta 8 that my other gummy had (or maybe didn't have) and I don't get quite the same relaxation. Still worth a try, and in my experience and talking to people everyone reacts differently, and this could be a 5 star for someone else and likely is.
01/13/2022
Stephanie P.

United States
Happy customer!
These work great! When I take 2, I feel like I've eaten full THC edibles. I will continue to purchase these!
01/13/2022
David W.

United States
Best CBD
The first one that works. It really relaxes me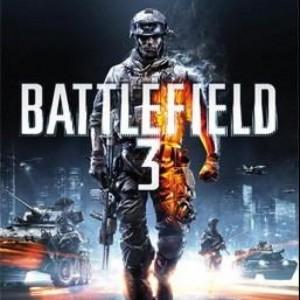 TW
01/03/2022
Tim W.

United States
BEWARE, READ INSTRUCTIONS!
I dont want to knock down its rating because of my stupidity. Normally it takes 2 cbd gummies for it to work. Without reading the instructions i took 2, big mistake. I was messed up for 4-5 hours, like i had eaten too much thc edibles. I cut a quarter off a square and still had an unpleasant reaction, not as strong. BEWARE people, these are strong, (at least for me).
01/01/2022
Lyn E.

United States
The BEST! Chronic pain and mood
These little gems are the most amazing edible I have found! I purchase from a medical dispensary but I have a hard time finding CBD products there. In the search for relief from chronic pain I found Pure Relief CBD gummy bears, and I love the day/night bundle. Placing my reorder I took a chance on Ignite gummies. I never heard of Delta 8 so I didn't know what to expect but …..WOW, just WOW. Pain is gone ALL DAY! Mood lifted and I feel generally happy in social settings with no anxiety or stress. All this without the dispensary and nice break from vaping. I am a light weight so half works for me to be able to feel good and be functional, a whole one is nice only if I am not working or driving.
12/18/2021
Jeffery E.

United States
Just right
I love the different flavors and the calming feeling from these gummies... they ease your body and your mind